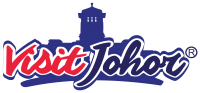 Visit Johor is a social media platform created in June 2016. It acts as a platform that promotes lifestyles, food, travel, events, fashion and culture through social media platform (Facebook, Instagram and Twitter) and website. Over 3 years of activities, Visit Johor has a total followers of 260,000 on Facebook make it a leading platform in Johor in promoting and providing content for their audience.
Dengan adanya Visit Johor, mudahlah saya membawa keluarga saya pergi ke tempat menarik!
Halim
Visit Johor's Facebook Fan
Senang je nak cari makanan yang sedap kalau tengok dekat Visit Johor ni. Informasi pun complete semuanya.
Mei Ling
Visit Johor's Twitter Followers
Terima kasih review tempat saya, Visit Johor! Ramai orang datang ke kedai saya setiap hari.